Sales and technology are perpetually evolving, and this evolution has only hastened with the introduction of Generative AI in B2B Sales. This seems to be the theme at every dinner, event or conference.
Trevor Rodrigues Templar, CEO of Aviso AI, reconnected with Judy Khan Shaw of New York Stock Exchange, sitting down for a new in-depth interview shedding light on the trajectory of AI use cases that customers are asking for.
This wasn't Aviso's first appearance, in fact NYSE featured Aviso earlier when we were invited to New York to showcase and launch the industry's first AI Chief of Staff from the trading floors of NYSE.
Key highlights from the chat include:
What Wall Street is Asking For: Generative AI
Generative AI, in particular, is revolutionizing various industries, opening up new horizons for sales professionals. With AI, salespeople have an immense opportunity to move away from spending ⅔ of their week on administrative work – be it research, drafting tailored messages, follow-ups, or documentation. Such an imbalance not only dampens productivity but also affects the overall quality of customer interactions.
Generative AI helps salespeople automate and optimize many of these mundane tasks, thereby allowing them to channel their energy toward more value-added endeavors. The transparency it brings, coupled with the ability to decode feedback and comprehend unspoken subtext, is unparalleled.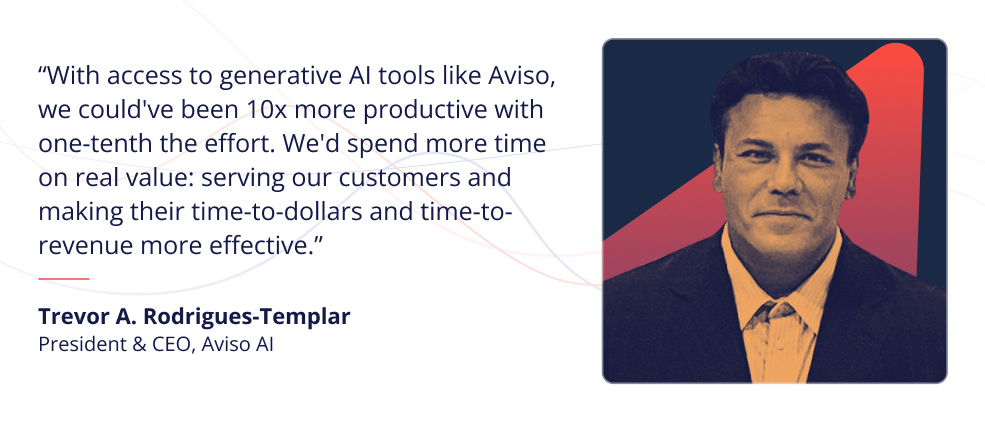 ChatGPT and GenAI Aren't Mutually Exclusive
Generative AI has opened the door for faster summarization, analysis, and content generation; however, security concerns around ChatGPT in B2B remain for IT and business buyers. Due to ChatGPT's open nature and the sensitivity around customer data in CRM, call recordings, digital interactions, and emails, more enterprises have restricted using the popular open-source Large Language Model in the workplace.
Moreover, while it's adept at scanning the open web, it doesn't inherently provide analysis, signals, or actionable intelligence from the vast information it processes from internal systems.
Aviso recognizes the bigger picture, combining the strength of generative AI with computational algorithms to deliver actionable insights, setting itself apart from competitors. By extracting signals, patterns, and actionable intelligence from data, Aviso's generative AI platforms do more than just converse. Working with customers such as Honeywell, RingCentral, and Data.ai, the company has optimized the combination of external data, proprietary internal data, and prompts. This delivers a faster, more accurate and powerful way for businesses to drive data-informed decisions.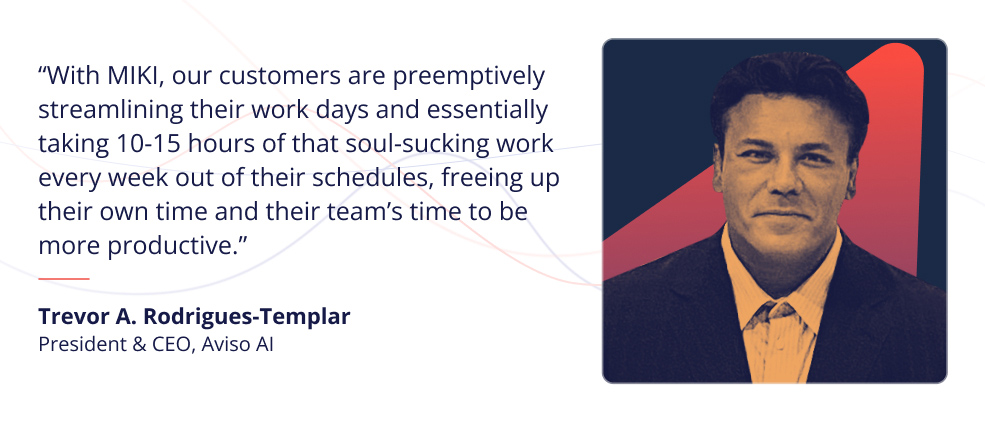 MIKI: Industry's first AI Chief of Staff
The culmination of Aviso's platform with its Fortune 500 scale and specific LLMs is Aviso's MIKI — machine-intelligent knowledge interface - which is the first AI Chief of Staff purpose built for GTM. MIKI sits on top of Aviso's revenue platform that brings together operations, sales, customer success and marketing together in a unified data model. While B2b co-pilots and assistants are designed with a singular persona in mind, MIKI differs in that it allows any Aviso customer to tap into data from the platform.
Enhanced Productivity:

MIKI saves sales reps significant time, shifting focus from data-heavy tasks to building relationships and making sales. Automation, like earnings research and CRM updates, gives back up to 20 hours a week.

AI-Powered Insights:

MIKI doesn't just automate—it guides. Post-call transcriptions include sentiment analysis and AI-recommended next steps, acting like a mentor for improved sales strategies.

Personalized Decision Making:

Aviso's MIKI caters to various roles within the revenue team, integrating generative AI models for tailored solutions.

Real-world Impact:

MIKI's tangible results are evident. Companies like Honeywell saw a $150 million increase, and others like New Relic and Github utilize MIKI for data-driven insights.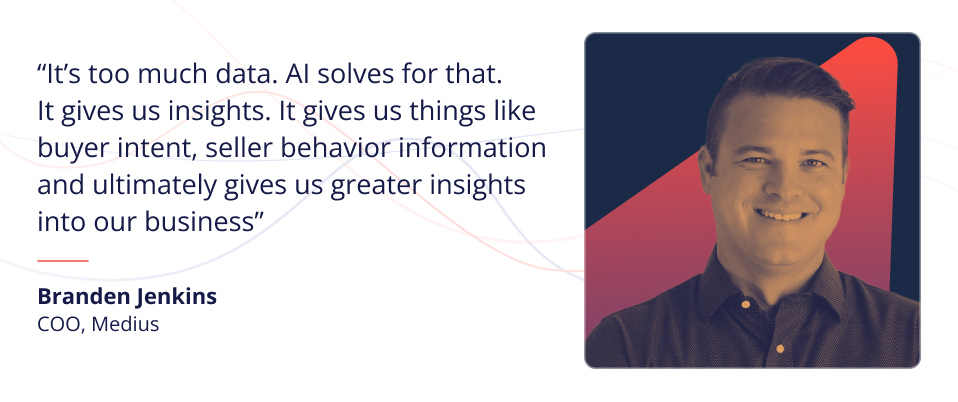 As Aviso AI continues its journey, armed with generative AI and a passion for sales transformation, the horizon looks promising and the future revolutionary.
Ready to experience the transformation? Book a demo with Aviso now!